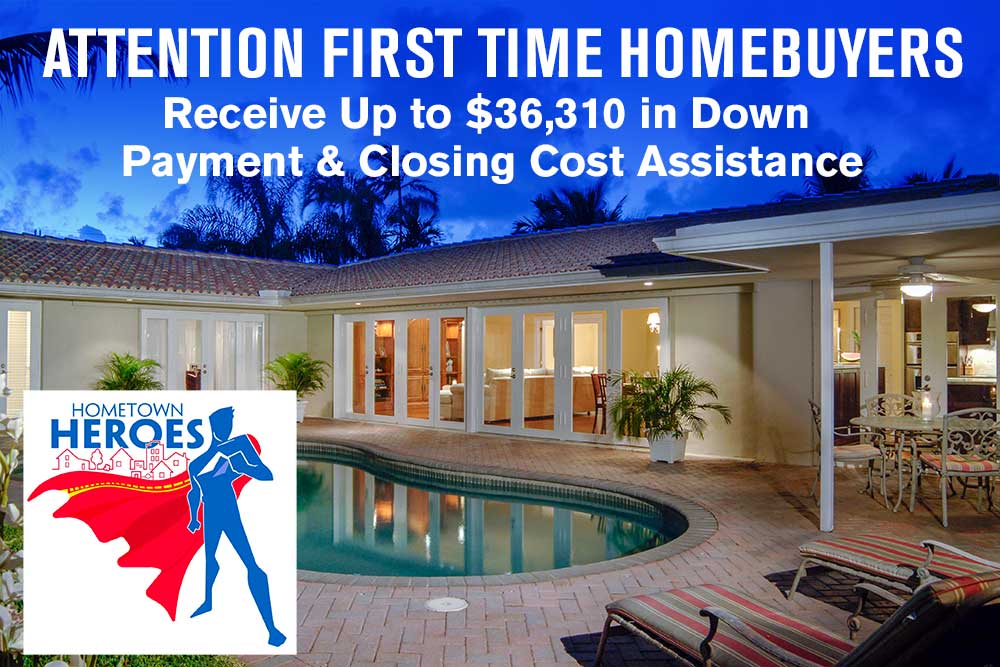 The Hometown Heroes program provides FLORIDA first-time homebuyers WHO QUALIFY, up to $36,310 of Downpayment and Closing Cost MONEY, while supplies last, starting July 1st, 2023.


In March of 2023, The Live Local Act that was passed, designated $100 million dollars to help Florida's first-time homebuyers get their home. That means that those who get ready NOW, will have the best chance to secure these funds for their home purchase. Once the funds are exhausted, the program will be closed.
REGISTER NOW to see if you qualify! There is no cost or obligation to buy.